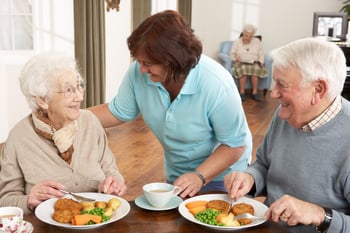 If you're ready to move to a retirement community, Sarasota is the best place to find what you're looking for. It retains the charm of a smaller, friendly city while offering all the advantages of a thriving community. Many of the area's residents have fallen in love with Sarasota after moving from somewhere else. They're also attracted to the fact that Florida is one of the most tax-friendly states for retirees, with no state income, estate, or inheritance tax.
Related Blog: How to Live Life to the Fullest at Sarasota Bay Club

Year after year, Sarasota is ranked at or near the top of lists of best places to retire, for the following reasons:

Climate
Sarasota's weather is simply outstanding, with an average temperature of 73 degrees. Even in winter months, the average lows are in the 50s. Summers are warm, but with high temperatures around 91 degrees in July, they're not unbearably hot. Combined with an average of 251 sunny days per year, these temperatures make Sarasota's climate ideal, particularly if you're tired of battling harsh winters in other parts of the country.

Activities
Outstanding restaurants and shopping abound in Sarasota, with one upscale shopping center, St. Armands Circle, boasting around 150 shops. In addition, Sarasota has unparalleled cultural opportunities for a city its size. It's often considered the cultural capital of the state, and it's easy to see why. The Sarasota Opera and Ballet are renowned, and the John & Mable Ringling Museum of Art includes significant holdings and even has an extensive collection of circus memorabilia. Golf is also very popular in the area.

Water and beaches
With the sparkling Sarasota Bay leading into the Gulf of Mexico, Sarasota has some of the most beautiful water and white-sand beaches in the world. Sarasota Bay Club is located directly on the bay, so residents of this retirement community are able to enjoy tremendous views. The bay offers the perfect opportunity for a nice stroll, fishing, boating, or other pursuits.

If you're interested in making your home in a Sarasota retirement community, contact Sarasota Bay Club for more information and a tour. Our residents enjoy living on the Bay and take frequent advantage of the many diverse activities the area has to offer.