If you have a loved one who suffers from Dementia or Alzheimer's, chances are apps are the furthest thing from your mind. The truth is, there are many helpful apps that can benefit Dementia and Alzheimer's patients and caregivers. Here are just a few worth exploring:
Related Blog: Smartphone Tips for Seniors
Free Apps
MindMate—This free app provides activities that engage your loved one with memory and problem-solving. Users can also play games on the app, which comes with a total of eight. MindMate allows users to track their progress.
Alzheimer's Society's Talking Point Forum—Developed by the U.K. Alzheimer's Society, the app provides support for both patients and their caregivers. Users can read helpful information and participate in online discussions. The Talking Point Forum app is a free resource that helps others to know they are not alone.
Talking Tom Cat 2—Talking Tom Cat is like having a virtual pet, only he talks! This furry cat loves to be brushed and he repeats anything you say to him. The app is relaxing and engaging.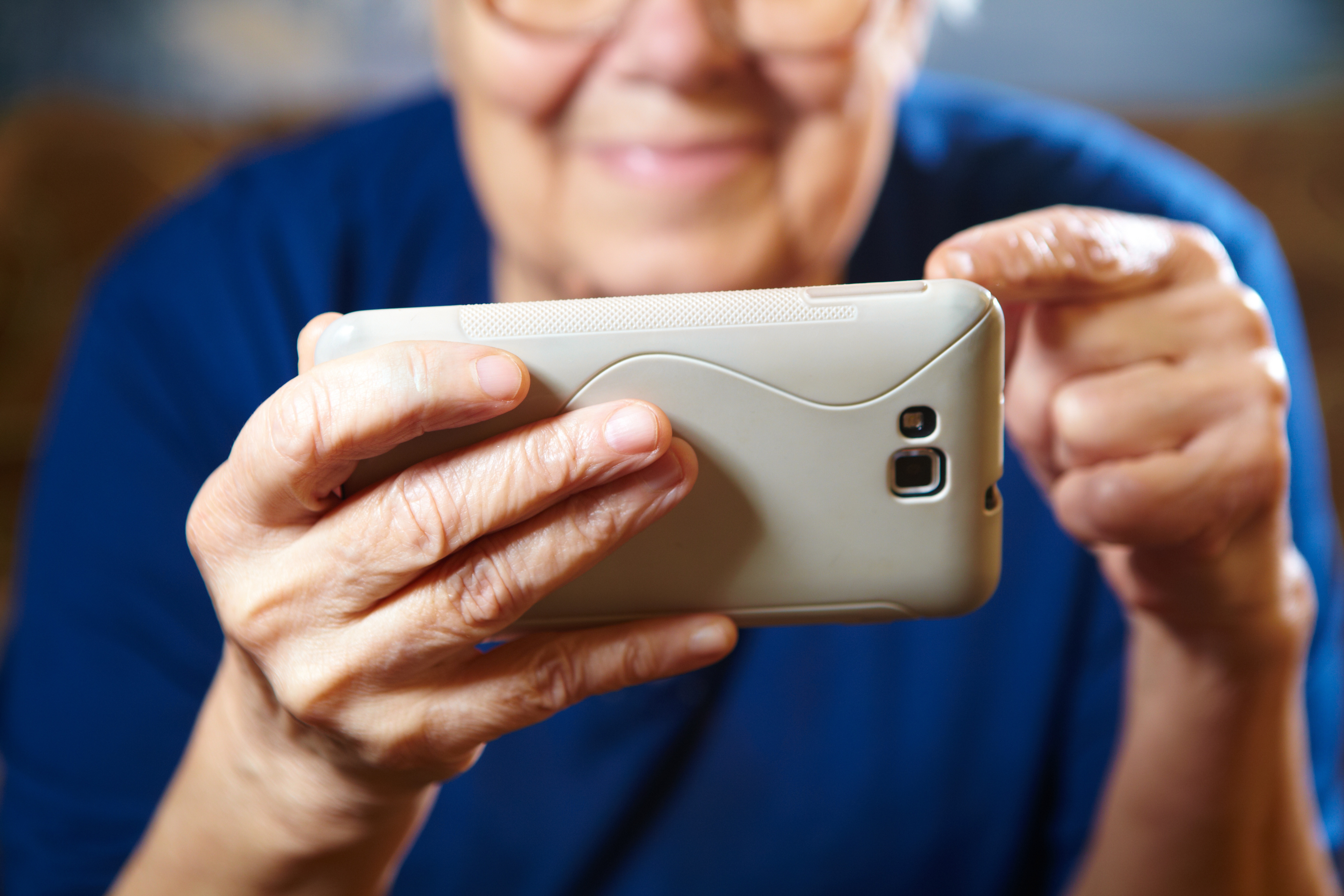 Low-Cost Apps
My Reef 3D—Priced around $1.99, this app engages users with 14 different fish. The screen features a beautiful reef and activities include tapping on the glass to attract the fish and restocking the tank.
FlowerGarden—Priced at just under $3.00, this app lets users work with flowers without getting their hands dirty. Patients who once enjoyed gardening will delight in planting virtual seeds and other engaging activities.
Let's Create! Pottery—This app, similar to the FlowerGarden, is priced just under $3.00 and allows users to do what they once loved. Once again, users create without getting their hands dirty by throwing virtual clay on the pottery wheel.
It's Done!—Keeping track of daily tasks is a challenge for loved ones with Dementia or Alzheimer's. Using the It's Done! app, users can check off tasks as they complete them. This app is currently priced at $2.99.
An Additional Option
Lumosity Mobile—While a bit pricier at $79.99 a year, this app is used by more than 70 million people worldwide. Users will play cognitive games and complete neuropsychological tasks aimed to improve memory and attention.
Whichever app you choose, keep screen size in mind for the device. Technology is often frustrating for everyone, let alone loved ones with Dementia or Alzheimer's. A device like that of an iPad is helpful for patients who have trouble viewing or touching screens. Additional help is available from Silver Surf (free for iPads and iPhones) which enlarges text and buttons.
Apps provide a way for your loved one to engage in activities that are enjoyable yet help with memory. By providing them with the right tools, such as a large screen, Dementia and Alzheimer's patients can find joy in watching fish, planting a virtual garden, or playing a game. While an app won't cure their condition, it can help ease depression, help them to sleep better and keep them mentally active.
About Sarasota Bay Club
At the Sarasota Bay Club, we offer several levels of care, from independent living to assisted, and skilled nursing care. We use the latest technologies to engage our residents, all while providing the best personal care possible.
Keeping patients with Dementia and Alzheimer's engaged is no easy task, however, as these apps show, it is important to try. Watching a loved one's face light up at the screen is a great sign of joy—for them, for you, and for us.
Learn more about our residences and additional services by scheduling a tour today. Call us at (941)552-3284 or contact us online. We look forward to showing you why Sarasota Bay Club is a great choice for you or your loved one.