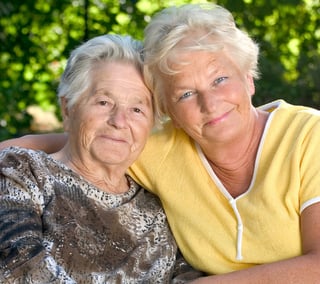 A diagnosis of Alzheimer's does not mean that individuals are incapable of living on their own. Some people who are diagnosed with Alzheimer's or dementia can often live alone for a period of time after the diagnosis. While this is the case, others may require supervised care to live safely.
Related Blog: Preventative Measures You Can Take Against Dementia and Alzheimer's Disease
It is sometimes difficult for all those involved to decide when a loved one is no longer safe living by themselves. When people who are diagnosed with Alzheimer's and dementia live on their own when they shouldn't be, their Alzheimer's disease can worsen without anyone around to help them.
Living comfortably after being diagnosed with Alzheimer's or dementia is a major concern for individuals. Some people will be initially opposed to moving into assisted living communities, something they may associate with loss of independence. Some may desire to stay in their own houses for as long as they possibly can, even when there are potential concerns for their safety. They can sometimes worry that moving to a retirement community means that they will lose control and independence in their daily lives.
Living in a Safe and Supportive Environment
People who have been diagnosed with Alzheimer's disease should live in an environment that is safe and that can support their quality of life. The type and amount of support available are significant factors in deciding whether they can live alone or move into an assisted living facility. For instance, a person who has a large support system, or someone who currently resides in a community that offers most of the services they require, could more likely remain living on their own as opposed to someone who has limited support and access to required services.
Alzheimer's disease can make your loved one feel more anxious and stressed. They can often become sensitive to their social and physical environment, relying more on certain cues to understand what is happening around them. If people suffering from Alzheimer's and dementia have a sense of routine, they can feel more comfortable in their environment.
Decorate Their Homes to
Those who are close to an elderly person with Alzheimer's can also help them live comfortably. You can place decor in their home that are made up of soothing colors and shades, place accessories in easy to reach places, and monitor the temperatures to their comfort. It is also important to keep visitors coming over whether the person lives at home or in an assisted living community; family and close friends can help stimulate memories and laughter. Music can also help your loved one relax, and can be particularly useful in uplifting their spirits.
For those who choose to live in the comfort of their own homes, the establishment of a simple routine is very important in creating a sense of self-reliance. This routine does not have to be far-reaching, but it should include all the fundamental activities of their daily living and should be done preferably at the same time and order each day.
Experts argue that physical exercises are important for people suffering from Alzheimer's since it helps prolong their physical independence. Mental exercises such as crosswords and puzzles can help to remember duties and recall memories.
Another option is to look into an assisted living community, where homes now have enhanced resources that enable them to assist residents much more effectively. Communities like the Inn at Bayshore Place offers 24-hour on site personnel, including doctors and nurses, making it an ideal place for those with Alzheimer's or dementia. Our communities also assist residents with their mental and emotional health. With the objective of making sure that residents live a comfortable and fulfilling life.
We also provide opportunities for residents to find comfort and happiness by supporting their wellness journeys. Our service is firmly rooted in a resident-centered approach that focuses on creating a sense of belonging. This is done in a manner that ensures that the residents develop a sense of purpose that preserves their identity in a comfortable environment.