It used to be if you were retired, you lived out your remaining years in your home until you became too ill to care for yourself. At that point, the difficult decision would be made to move in with one of your children or into a care center. Today, retirement communities that offer assisted living options are often a great fit for seniors who are capable of taking care of themselves but enjoy the company and daily activities with their peers, or may still need some assistance. Unfortunately, people may dismiss this as an option because of misconceptions they might have about assisted living communities.

Related Blog: Preventative Measures You Can Take Against Dementia and Alzheimer's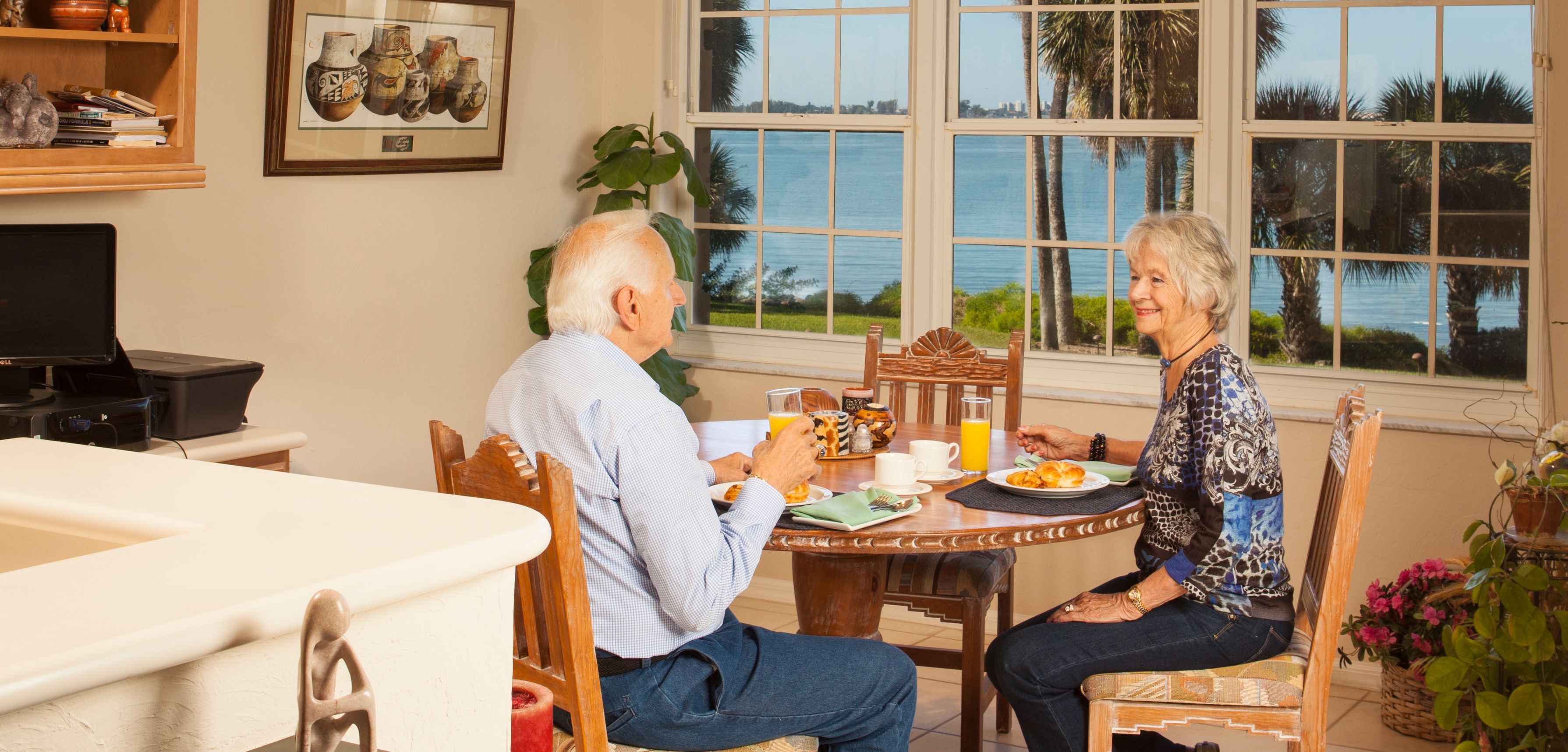 Common Misconceptions About Assisted Living
1. You Will Experience a Loss of Independence
The goal of assisted living is to give seniors the ability to live as independently as possible. The level of help that you or your loved one needs can be customized to their ability levels and always adjusted when needed.
2. It's Depressing and You'll Be Lonely
This couldn't be any further from the truth since there are numerous activities going on throughout the week that you can participate in. Amenities like a heated pool, bar and lounge, card and game rooms, and an art studio, or joining clubs allows you to remain active and interact with those that may share similar life experiences with you.
3. You Can't Entertain Guests
With private dining rooms available for residents, you can still entertain and celebrate special occasions with family and friends at your new assisted living community in Sarasota.

4. You Have to Give Up Your Pet
Being able to have a pet can be important to keeping you active and for your wellbeing. Not all assisted living communities require you to give up your pet.
5. It's Not Safe Enough
Unlike living alone in your home, living in a retirement community with assisted living options provides you with a safe and secure living community. Apartments come with smoke detectors and other safety features, as well as having onsite staff always available for emergency situations.
---
Still unsure whether assisted living is right for you? Come and see us today, schedule a private tour and experience what makes assisted living such a great choice for seniors and see firsthand all the amenities and services at Sarasota Bay Club.
Contact us today to speak with a member of our team or schedule a private tour.