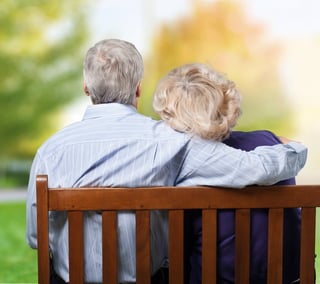 According to the Alzheimer's Association, at least half of all elderly (65+ years of age) assisted living residents have some form of dementia, including Alzheimer's disease, cognitive impairment caused by a dementia, or another condition or disease that causes dementia. Thus, a quality assisted living retirement community with a proven, successful Memory Care Community such as Florida's Bayshore Place at Sarasota Bay Club is just what a concerned family needs when considering places to retire for their family's loved ones.
Related Blog: Signs and Symptoms of Alzheimer's & Dementia
Why Memory Care is Vital to an Assisted Living Retirement Community
Memory care is a specialized field in elderly care that caters to seniors who are facing their retirement years with a cognitive impairment such as Alzheimer's or dementia. They often need an independent living environment that is structured as well as safe, while also being staffed by professionals specifically trained to care for and assist those with cognitive impairments.
Bayshore Place Memory Care Community
The Bayshore Place staff is trained with its mission in mind – independence, dignity, and respect. Bayshore Place professionals work with family members to foster as much independence as can be safely and securely maintained by each resident. While doing so, the dignity and respect for the resident is preserved as the Bayshore Place staff advocates for, oversees, and coordinates care services.
The Bayshore Place care community has spent years developing and following a plan of compassionate and comprehensive care that assists residents in meeting their needs that are both physical and emotional, as well as spiritual.
The ClubCare program was also developed with independence and care in mind as it specializes in non-medical assistance to ensure that the daily living experience for each and every resident is enjoyable and fulfilling. ClubCare is guaranteed to be present with their care and support every day.
Bayshore Place at Sarasota Bay Club is Where You Want to Be!
Along with being a top-notch community for assisted living and care, Sarasota Bay Club is also an amazing retirement community for those who want to bask in the beautiful sunlight of the Sarasota Bay. Minutes from Sarasota's unique dining, theater, and shopping locales, Sarasota Bay Club also offers fine dining, a variety of exquisite floor plans, a theater, and live entertainment. Sarasota Bay Club believes that life of luxury should begin with the variety of choices offered to every resident.
The Inn at Sarasota Bay Club allows each and every resident an opportunity to be on-site with one of the premier healthcare and nursing sites specializing in rehabilitation and long-term, personal care. Specialists in speech and language therapy, as well as physical and occupational therapy will be offered for your loved ones, should they need the care and assistance.
Families want to make sure the same respect and care that was given to them is extended to loved ones in their golden years. When cognitive impairments such as Alzheimer's and dementia set in, a new set of demands and a new structure of care is needed. Trained, certified personnel can assist you so that you are satisfied with the level of care and concern, as well as the quality of comfort that your loved one deserves in their retirement years. Choose a memory care community with professionals trained to serve with care and attention to detail. Sarasota Bay Club will not only be a retirement community where new friends are made, it will truly be home.