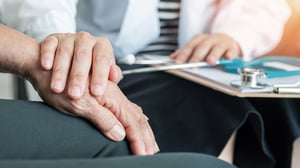 The state of memory care continues to evolve as increased demand for memory care grows with the aging population. New developments and trends include facility design, increased use of technology, and staff training—all of which target improving the residents' quality of life.
Related Blog: 5 Things to Look for in a Memory Care Community
Memory Care Design
Targeting the senses—Memory care facilities are incorporating color and artwork to assist residents with their navigation throughout the facility. Color assists with such issues as depth perception while artwork serves as cues as to where they are within the facility. For example, residents can identify certain color hallways or hallways with certain artwork as the path to their room.
Nature and outdoor spaces—Secured courtyards and garden spaces provide residents with additional benefits besides fresh air. The exposure to a natural setting can increase awareness and improve sleep patterns.
Lighting improvements—For many residents, wandering at night, daytime agitation, and an inability to sleep is a real problem. Memory care facilities are studying ways to incorporate more natural light and they are exploring ways to use lighting to produce the impression of day progressing into night.
Using current technologies—Virtual reality systems and robotic pets are just two examples of how memory care facilities integrate technology into resident care programs. Technology like robotic pets can create feelings of comfort and security for residents.
Looking Ahead
The future for improvements to memory care is wide-open as the need for quality care is becoming increasingly recognized. Here are several things to watch for in the memory care field:
Specialized training—Expect more focused training for dementia caregivers. Dementia specific credentialing is already catching on in other countries. The prediction is that it will also catch on in the United States as government regulations become stricter and consumer expectations become higher.
Advances in technology—Wearable cameras with face recognition technology and brain fitness applications are some of the ways technology is advancing in memory care. Researchers at the Quality of Life Technology Center—a partnership of Carnegie Mellon University, the University of Pittsburgh, and the National Science Foundation—study ways to develop technology specifically for patients with cognitive conditions. Watch for increased developments in the near future based upon their research.
The Statistics
Approximately 5.5 million Americans have Alzheimer's dementia. Currently, someone develops Alzheimer's dementia every 66 seconds. Experts predict that by 2050, one new case will develop every 33 seconds, for a total of nearly 1 million new cases a year. These numbers demonstrate the demand for an increased focus on the future of memory care. Improving care using advances in technology, rethinking the use of space, and investing in education, are all positive steps to improving the quality of life for millions of Americans affected by Alzheimer's dementia.
Seeking Care Today
If your loved one is in need of specialized memory care, we can help. Our newly opened Bayshore Place, located at the Inn at Sarasota Bay Club, offers secure assisted living and cognitive care. The friendly and professional staff provide care that centers around what we refer to as the "Guideposts of Living":
Design


Lifestyle


Medical & Therapeutic


Family Communication


Staff Education & Training

The same factors that currently govern memory care trends are already in place at Bayshore Place. Our staff takes great pride in staying atop of current trends and implementing them in the best way possible for our residents.
To schedule a tour, call us at (941)953-6949 or contact us online today. Learn more about what we offer, get a close look at our beautiful facility, and meet our caring staff. We look forward to meeting you and your loved one at our new facility, Bayshore Place at the Inn, located at the Sarasota Bay Club.