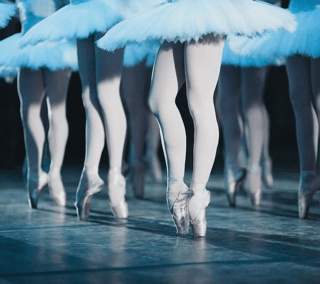 Sarasota has a variety of areas to enjoy the arts, such as performing arts, visual and fine arts, applied arts, and much more. All of these fields encompass the very essence of a generationally and richly enjoyed community. Situate all of those qualities right in the heart of the picturesque town of Sarasota and you will find a paradise that many seniors enjoying calling their retirement home.

Related Blog: Retirement Community Tips: Live a Life of Culture
There are many places that you can go to see Arts and Culture in our community, but it's not enough to just see it once, you get to experience it everyday in Sarasota. We have narrowed down the 5 most uniquely different places to go in order to really experience Sarasota's arts and culture:
Comprised of approximately 27 exhibitions, this local member-based organization offers the entire community creative opportunities that are both affordable and accessible. Boasting of around 100 different classes and educational programs offered, from the youth to mature adults, it is inclusive to all ages. Yearly events are an exciting feature of this resourceful gem, engaging everyone from the art extraordinaire to the observer.
This establishment, while being relatively new to the area, is by no means new to the artistic community. Within this individual gallery you can find displays from professional, local career artists that reside right here in Sarasota, Florida. Spotlighting local talent offers a unique experience to those who wish to visit galleries like this. The gallery's aim at being the anchor for artists in the community shines through in every area, and collectors have marked this location as a place to keep an eye on for hidden artistic treasures.
The Sarasota Orchestra has been successfully entertaining the community for over 65 years. The orchestra itself is made up of 80 dedicated members, who perform more than 125 classical, pop, and family concerts each year. Its diversity and history is the reason it proudly thrives as the oldest continuing orchestra within the entire State of Florida.
Founded in 1987, this thriving, one of a kind establishment, has been pushing this particular art form forward, by continually commissioning new and fresh work from both established choreographers and rising talents from all around the world. The Sarasota Ballet of Florida is the only professional ballet company on the entire Gulf Coast of Florida. Behind these doors you will find dancers who are well trained and refined in their athletic ability and expansive artistry. Due to their dedication to this art form, they have been awarded with national and international acclaim. Reviewed by huge publications such as The New York Times, Wall Street Journal and Washington Post, one visit will beg of a repeated return.
The 15 acre exquisite property is best known for its impressive living collection of more than 6,000 orchids. The open-air museum is home to a variety of plants collected from more than 150 scientific trips to rainforests from all over the globe. Also on the property is the Southern Colonial designed former Christy Payne Mansion. It's impressive architectural design, while spectacular on the outside, is also rich in history on the inside, which is now home to the Museum of Botanical Arts. This museum displays changing botanical art and photography exhibits. For casual visitors, avid photographers, or plant lovers - the peaceful atmosphere and expansive beauty will surely relax anyone who visits. This family friendly outing also offers tours and is handicapped accessible.

Every place is different, every place is unique and every place is certainly ready to be enjoyed by you.