When you make Sarasota your retirement home, you are part of an active community. It's not always easy settling into a new city, leaving family and friends behind in another state. Not only will you find a welcoming community with us at Sarasota Bay Club, but social clubs in Sarasota also offer exciting and friendly activities for seniors to connect with others with the same interests.
Related Blog: The Importance Of Green Spaces For Seniors


A Welcoming Place for Newcomers to Settle into Sarasota Living
For anyone moving to Sarasota for retirement, welcome to our active community along the Gulf Coast of Florida. For anyone wanting to mix and mingle with others to meet new friends with familiar interests, you may want to try out the Sarasota Newcomers Club (SNC), "your bridge to new friendships." At SNC, you will have plenty of opportunities to meet new friends.


A Community of Comfort is the Focus at Senior Friendship Centers
Senior Friendship Centers give seniors a comfortable place to meet others from around Sarasota and Venice to have all kinds of daily activities at their two locations. From having coffee with friends to enjoying fun on the dance floor, there are a variety of activities to do with old and new friends. Six-month and annual memberships are available, with a calendar full of activities to enjoy.


Meet, Mingle and Dance Your Way to an Exciting Musical Beat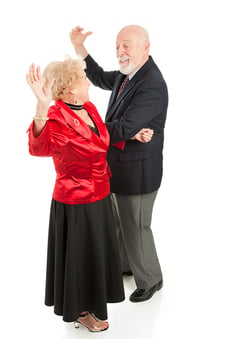 If dancing is something you have always wanted to try, Dancing on the Suncoast will have you gliding, stomping, or twisting in as many lessons as you want to take. As a couple or single, your instructors will show you how to command the dance floor.
Singles Have the Opportunity to Meet New Friends from All Around Sarasota
Sometimes it's fun to mingle with other singles. An exclusive club for seniors from 40 to 80, Sarasota Singles Society offers a more comfortable and upscale setting than traditional bars and online dating. From dining and dancing to planned trips, members have a wide variety of opportunities to meet and make friendships with other singles.


Get Your Game On with Friendly Senior Competition on the Ball Field
Like dancing, playing ball is a great way to stay active. For anyone ready to step up to the home plate, Sarasota Senior Softball Association is always looking for new players. There is always action on the softball field, and if you don't want to join a team, you can always come out to cheer for your favorite team.


Fun and Relaxing Social Activities are Always Happening at Sarasota Bay Club
When you live at Sarasota Bay Club, you never have to go far to enjoy meeting and mingling with others. The monthly calendar is always full of events and social activities to keep you busy with a community of friends. Our location in Downtown Sarasota gives you proximity to area golf courses, shopping, and community events all around our dynamic city.
---
Sarasota Bay Club is a full-service retirement community offering a luxurious lifestyle with its pristine location on Sarasota Bay. With our exceptional amenities and services, you will have the choice to be as active as you want, and it's always the perfect place to sit back and relax with exceptional views of the bay or lounge around our custom-designed heated pool and spa.