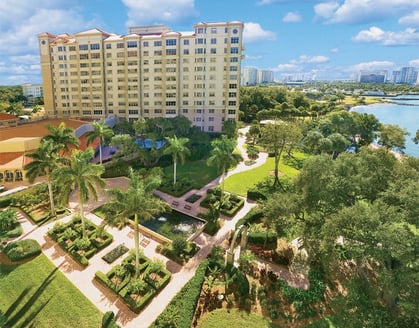 Everybody loves options, and in today's world, you should always have the ability to choose the best option for your own personal preferences. At Sarasota Bay Club, our community offers independent living with floor plans meant to suit each of our residents' needs.
Related Blog: Things you Should Research Before Moving to a Senior Living Community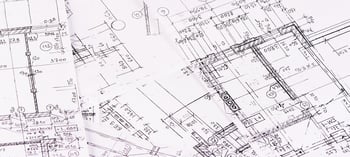 Bernini
The Bernini is comfortably in the middle range of square footage. Measuring at 1,539 square feet, this floor plan offers two bedrooms plus a four seasons room. Each bedroom is adjacent to one of the two bathrooms, and the open living space allows easy movement and conversation between the kitchen and living/dining room.

Botticelli
Small enough to be manageable but large enough to be comfortable, the Botticelli is a popular floor plan at SBC. 983 square feet provide a space with a single bathroom and bedroom. A separate powder room off the living room makes it easy to keep your privacy, even when you have company over. A large four seasons room adds bonus living space with two walls of windows for added natural light.

Mattise
This luxury model is what independent living is all about! Measuring in at 2,054 square feet, Mattisse units offer a stunning amount of space so you can truly feel like you are living in a house. Two large bedrooms are each accompanied by their own bathrooms, and a powder room is available off the living room. This floor plan includes a large library/media room as well as a 12'2" x 15'5" four seasons room.

Renoir
If you are planning on having overnight guests staying with you from time to time, consider exploring the Renoir, which measures in at 2,326 square feet and offers three bedrooms and 2 1/2 baths. The public living space is incredibly open and free-flowing, while private spaces are filled with additional storage spaces in every nook and cranny.

Michaelangelo
The Michaelangelo is an excellent choice for those who wish to downsize their living space. With 1,163 square feet, these units are comfortable without feeling too large or small and includes a single bedroom and 1 1/2 baths. The foyer of this layout allows for private entry with easy access to the powder room for guests.

We would love to show you how our community offers independent living that is perfect for all of our residents' personal preferences. Contact our team at Sarasota Bay Club today, and let's get a tour scheduled!
Download our floor plans below for a more detailed view of our different layouts!