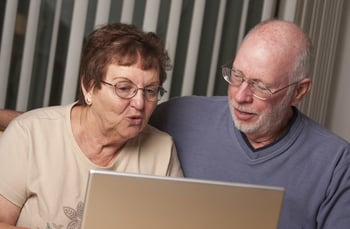 There are so many different types of senior living communities that the task of choosing the right one can seem overwhelming in the beginning. Keep in mind that, just as neighborhoods and people have their own unique, individual personalities, so, too, does each senior living community.
Related Blog: How to Make the Most out of Your Visit to a Senior Living Community
To help you wade through the confusing waters that come with choosing the right community, use this checklist as a guide:
Activities
It's important to understand the culture of prospective communities. If you're an active senior, whether it's in the social or athletic setting, make sure you discover the activity possibilities that suit your interests at each potential location.
Access to Medical Care
Accidents and medical misfortunes do happen, but you'll feel much more at ease if you have access to a skilled nursing team near your home.
Rehabilitation Facilities
If you end up with a medical concern, appropriate health care is often only part of the journey toward feeling better. Having easy access to a rehabilitation space can help expedite the healing process.
In-Home Care
A full-service senior living community will work to provide the most comfort to its residents in all circumstances. Research in-home care options so you know you'll be in good hands, should you need more assistance in the future.
Climate
It's important to settle into a community that suits your desires. If you're not a cold weather person, you should try to find a senior living community located in a more moderate or sunny climate.
Amenities
Where will you bank? Are there fitness facilities on campus? What kind of options exist for relaxation and socialization? The more amenities your senior living community has on campus, the more fulfilled you'll likely be in the long run.
Dining Facilities
Find a community that offers a variety of dining options, including a mix of formal and informal. Be sure to try the food when you visit- Sarasota Bay Club has an informational luncheon so you'll get to experience the food as well as the community!
Purchasing Options
Learn about all of the purchasing options of each community upfront to ensure that you find a place with a good fit when it comes to both buying and selling your property.
Visitors
Where will people stay when they visit you? Are there housing options nearby?
Floor Plans
Avoid having too much or too little space by finding a community that offers enough variety to find that "just right".

Sarasota Bay Club offers ample options and comfort. Contact us to learn more and see how you can start living your best years today!