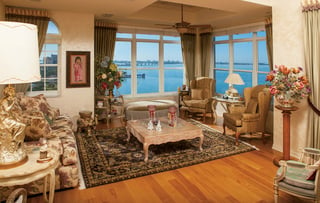 Waking up to the ocean every morning does not have to be a just a dream. Hearing the gentle waves wash against the shore followed by a blissful breeze and waving sound of the majestic palm trees. Creation at its finest. Did we mention that the view of the Sarasota Bayfront is one of 180 degrees and can be enjoyed from the comfort of our 2 available end units?

Related Blog: Start the Best Time of Your Retired Years at Sarasota Bay Club
Right now, available at Sarasota Bay Club, where we pride ourselves on creating and accommodating the smooth and effortless transition to our excellent full service retirement community. Our specialty is consistent first-class service and experience. Our trained, patient and friendly professionals are present right from the beginning and are delighted to accommodate the smallest need to the greatest desire. Residents are able to enjoy both the feeling of a luxury vacation with the breathtaking view of Sarasota Bay and familiar comfort of every day life with the hustle and bustle of the nearby stores and restaurants.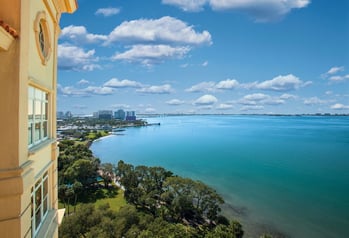 Whatever the lifestyle, we host an extensive range of floor plans to accommodate and pleasantly surprise. Currently the most exciting news is the recent availability of two of our magnificent end units. Before the day is filled with a morning swim in the heated pool, visit to the fitness center or leisurely walk on the beautifully kept grounds (amongst many other activities we have to offer), waking up in paradise is number one on the agenda.
Sarasota Bay Club is the retirement community that does retirement differently. We encourage health and wellness programs with the convenient use of the spa facilities as well as a happy and socially interactive independent living lifestyle. Hours can be spent in the game room, art studio and library or hosting private parties in the dining room.
Here at Sarasota Bay Club, moments are cherished and special memories are made. These opulent end units will not be around long, so please take the time give us a call today and make an appointment to see the home that could just be the next step in the precious journey of life. The next best decision for peace of mind and exceptional senior care is right around the corner.