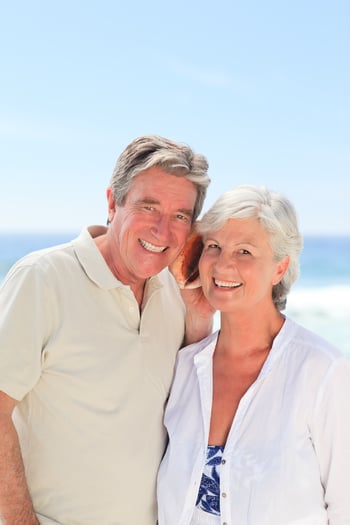 Residents of Sarasota Bay Club have helped create an active, caring senior living community filled with friendship and fun. If you like to stay active and in touch with friends and the larger Sarasota community, Sarasota Bay Club offers numerous opportunities to get involved every month. The activities you participate in are up to you. However, it's good to know that you're among caring friends with whom you can spend time and enjoy retirement.
Related Blog: Testimonials from Sarasota Bay Club Residents
Volunteering
Sarasota Bay Club residents are an active community of volunteers who utilize their experience, skills, and compassion to help many different community groups. For example, residents have partnered with girls aged seven and eight in an intergenerational Summer Reading & Art program. They read together, completed art works based on the books they read, and even displayed their works in an evening gallery show. Even more importantly, perhaps, is the fact that our volunteers and the girls formed genuine friendships.
Local Attractions
Sarasota has numerous theaters and art galleries, and the city is also home to a professional symphony, ballet, and opera. Residents of our senior living community take frequent trips to these venues, as well as the John & Mable Ringling Museum of Art, the Mote Marine Laboratory, Marie Selby Botanical Gardens, and much more. The list of activities available year-round in Sarasota is extensive and will appeal to residents of many different interests.
Sarasota Bay Club Activities
Sarasota Bay Club offers numerous opportunities for fun, learning, and interaction as one of the leading retirement communities in Sarasota, Florida. Perhaps you'd like to meet your friends for dinner in our main dining room or Veranda Room overlooking the beautiful Sarasota Bay. Or perhaps you're interested in viewing a theatrical or musical performance in our state-of-the-art theatre, or attending a lecture on a topic in which you're interested. The possibilities are endless at Sarasota Bay Club!
See for Yourself
Residents of Sarasota Bay Club have helped form a friendly, active senior living community where you'll feel right at home. Schedule an appointment for a tour, and we'd love to show you our first-class condominium residences, services, and amenities and introduce you to some of our residents and staff members and show you how wonderful retired life can be!