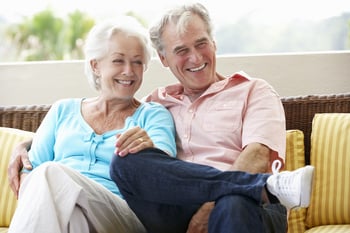 If you're looking for a retirement community in Sarasota, you're facing an important decision. You may have other choices, but once you learn about and visit Sarasota Bay Club, you'll want to call our community home.
Related Blog: Why Move to a Luxury Assisted Senior Living Community in Sarasota

The following are just a few considerations that separate Sarasota Bay Club from the rest:

Ownership
At Sarasota Bay Club, you'll own your condominium home. At many other retirement communities, you're merely renting your unit with no rights of ownership. We offer three different ways to purchase your new home, each of which gives you the right to live there for the rest of your life.

Beautiful surroundings
Our retirement community is located right on Sarasota Bay, so you'll be able to enjoy fantastic views and take relaxing strolls next to the bay. You'll also be surrounded by luxury in your spacious home and enjoy spending time on our first-class campus, which is enhanced by magnificent Mediterranean architecture. Each unit has a uniquely gorgeous view that makes living here a pleasure.

An active lifestyle
Sarasota Bay Club creates the perfect environment and opportunity to enjoy and improve the physical, social, emotional, and spiritual aspects of your life. We like to call it the "Art of Living," and you'll find that no matter where your interests lie, we have a group, outing, or class to help support and nurture them.

World-class amenities
From an optional car service to award-winning cooked-to-order meals served in an elegant atmosphere, Sarasota Bay Club offers the finest amenities that a retirement community can offer. We provide the exact level of service you need in every area of your life, combined with all the luxury you expect.

Outstanding wellness services
Our staff and community nurse are dedicated to helping you live the healthiest life possible. We have two fitness centers and exercise classes to help you stay physically fit and also offer computer-based brain exercises. Our dining room supports your healthy lifestyle with a variety of delicious menu options to suit your nutritional needs and preferences. And if you should have a health-related setback, we have therapies and services on site to help you recover as quickly as possible and get back to your active lifestyle.

For more information or for a tour, contact Sarasota Bay Club. We'd love to show you what separates us from the rest.