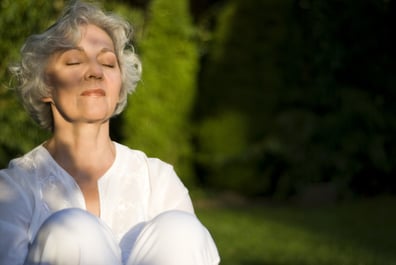 Luxury retirement living at Sarasota Bay Club offers numerous amenities to make your golden years memorable, fun and comfortable. Our independent retirement living community has a condominium purchase structure that gives you the opportunity for a return on investment and that's something not all retirement communities provide. You enjoy full ownership of your residence and have access to all the resort-style amenities that make retirement living amazing.
Related Blog: Luxury Retirement Communities in Sarasota and What They Offer
Minimum Maintenance
Living at Sarasota Bay Club means you won't have to worry about the exterior property maintenance that comes with owning a traditional home. They also takes care of appliances, plumbing, electric and other interior features and for an additional fee, can also help with personal furniture and belongings. If you don't have your own housekeeper, they can provide weekly or biweekly services for an additional fee.
Customized for Retirees
Unlike living in a traditional home that may require safety modifications as you age, this luxury retirement community has been designed specifically for seniors to ensure optimum safety and accessibility. There are no tight doorways or steep stairs to manage and you retain comfort and safety even as your physical condition and needs change.
Luxury Amenities
The design of Sarasota Bay Club caters to the needs of all types of seniors from hobbyists, fitness lovers, book club readers and much more. The community features on-site heated pool, spa, auditorium, fitness center, card and game rooms, massage studio, art studio and woodworking shop, private dining rooms, salon, conference rooms and a full library and reading room. Everything you can dream of doing is within easy access in the beautiful community.
Social Atmosphere
Living in the adults' only retirement community means you're surrounded by people with similar interests and activity levels. You don't have to worry about the noise and hectic pace of a neighborhood filled with young families. You can make new friends that share your interests and live in a fun, social atmosphere without having to leave the community.
Resort Living
Sarasota Bay Club offers resort living that you can't find in a traditional neighborhood or apartment community. It's a lifestyle that provides everything you need including transportation, concierge services and maintenance so that all you have to do is savor and enjoy your retirement years. It is like being on vacation every day and eliminates the stress of owning a detached home while allowing the independence that you are accustomed to.