As we age, it's important to stay active. One of the best ways to maintain good health is by going for daily walks. Here are the most common ways seniors benefit from walking daily.
Related Blog: 4 Benefits of Reading for the Aging Brain


1. Improves Cardiovascular Health
One of the main benefits of walking for seniors is reducing high blood pressure and cholesterol levels. Seniors should regularly walk to keep up with a healthy heart and reduce the risk of developing diabetes, obesity, stroke, high blood pressure, and coronary heart disease.
Seniors should try as much as possible to walk daily. It could be a 30-minute or one-hour walk each day, even small amounts will improve their health.


2. Live a Longer Life
Since walking daily is associated with good health, it can reduce the risks of various illnesses that could shorten the life of a senior. When the older adult sticks to a routine, the body becomes stronger and healthier. This strengthens muscles and reduces the risks of physical disabilities.
Seniors with arthritis can engage in daily walking to reduce the pain in the knee and hip joints. This can add more years to the life of a senior as they continue living a healthier life.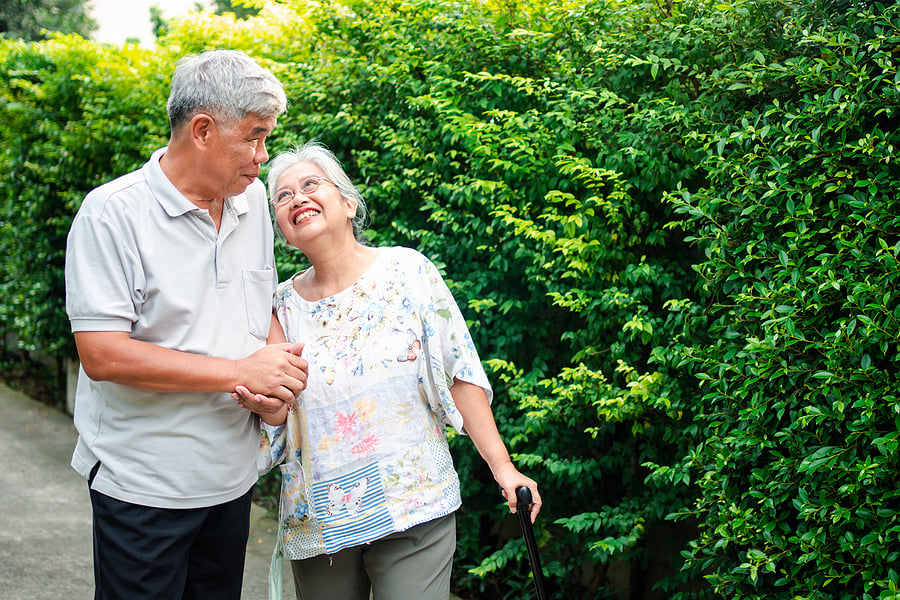 3. Reduce Blood Sugar Levels
Blood sugar can increase because of stress, lack of sleep, and dehydration, among other causes. Exercise for seniors, such as taking a 30-minute walk, can reduce blood sugar levels.
Walking is more important after taking a meal to allow the food to digest well and get the muscles strengthened. This also makes insulin work better in the body.


4. Less Pain in the Body
Joint pain and lower back pain are common problems for many seniors. When the pain strikes, the person may fail to stand or walk. Seniors should walk for 20 minutes each day to reduce the pain in the joints. Walking strengthens the back muscles and reduces back pain.
---
Seniors can have a prolonged and healthy life if they keep up with a daily walking routine. Sarasota Bay Club is proud to offer many health and wellness classes and activities to our residents. Contact us today to schedule a tour and explore our independent living community today.