Healthy eating is important for everyone, no matter their age. However, our nutritional needs change as we age. Similarly, the body and life changes that happen over time may make it harder for you to eat healthy. This is why it is critical to consciously make smart, healthy eating choices. Fortunately, healthy eating for seniors does not have to be complicated. There are certain simple steps you can take to improve your nutritional health so you can stay active and independent.

Related Blog: 5 Health Benefits of Tea
Here are a few healthy eating tips for seniors.
Know The Nutrients You Need
Proper nutrition is critical for a strong and healthy body. To ensure you eat well, you should know the essential nutrients that your body needs. This will help you to make well informed food choices. Generally, eating a variety of brightly colored foods will go a long way in ensuring your body is supplied with all the important nutrients it needs. Make sure your diet includes fruits and vegetables, lean protein, whole grains, low-fat milk and foods rich in fiber, vitamin D and calcium.


Create A Healthy Plate
Making healthy food choices can be difficult, especially when it comes to older adults. You will want to make sure your diet fulfills your nutritional needs. Fortunately, MyPlate can help to make your work easier. The visual nutrition guide emphasizes five food groups that you should eat and the relative portion sizes. This is designed to assist you in making the best eating choices.


Read The Nutritional Facts Label
Generally, whole foods make for a healthier option when compared to processed foods. As such, you need to be a smart shopper when it comes to packaged and canned foods. Before making a purchase, take time to read and analyze the labels on the packaging carefully. Knowing exactly what the foods contain will enable you to make healthier food choices and plan your diet well. Be sure to go for foods that are low in fat, sodium and added sugars.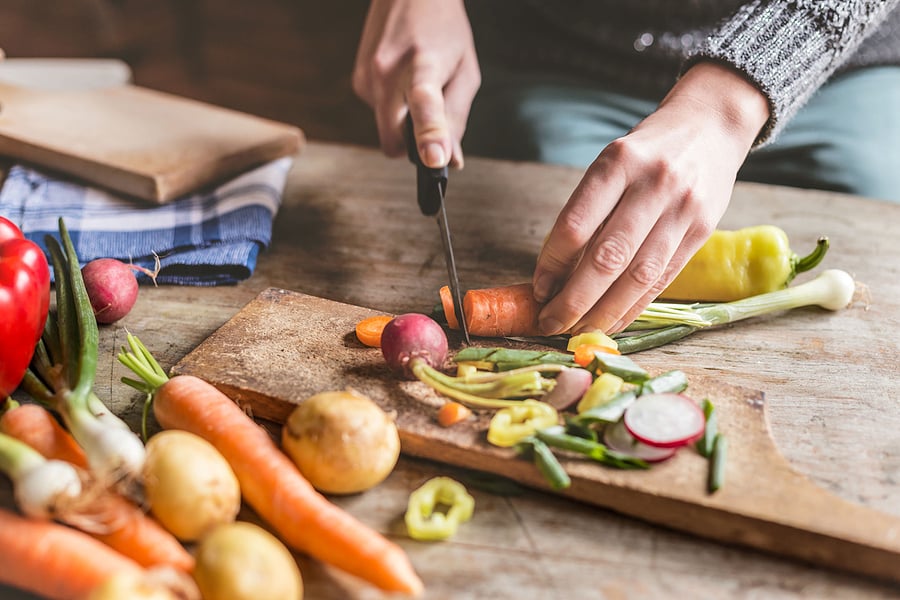 Stay Hydrated
Water is an important part of a healthy diet. However, the sensation of thirst and the amount of water in your body reduces as you age. This puts you at a higher risk of dehydration. Consuming plenty of fluids such as water, fruit juice and milk throughout the day will help you to stay hydrated. Also, water is an essential nutrient with numerous important functions in the human body.


Follow The Recommended Servings
Healthy eating for seniors requires that you eat the right amounts of different foods for your body and age. Both overeating and undereating can have adverse effects on your body. On the other hand, following the recommended daily servings will help to minimize waste, ensure your nutritional needs are met and prevent a host of health problems. If you are not sure how much to eat, consult your doctor.


Cut Back On Sugar And Salt
Your sense of taste diminishes as you get older. As such, you are likely to add extra salt to food to increase the flavor. Similarly, you may find yourself consuming more sugar than is required. However, excess salt and sugar will affect your health in many ways as you grow older. To maintain your health, be sure to control your sweet and salty cravings.
---
As an older adult, there are many resources you can use to help you achieve healthy eating habits. For instance, the Supplemental Nutrition Assistance Program (SNAP) provides food-purchase assistance to eligible seniors. Such a program can go a long way in enabling you to create a healthy senior diet.
In addition to these healthy eating tips for seniors, you should participate in physical activity regularly. Sarasota Bay Club is a luxury retirement community in Sarasota, Florida. We are committed to creating positive experiences that will enable you to realize your ideal retirement lifestyle. Contact us now for more information.