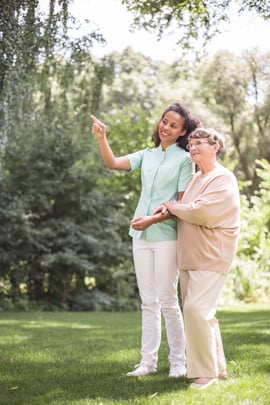 Sarasota Bay Club stands out among other area independent retirement living communities for many reasons including the fact that residents purchase their homes and can receive a true return on their investment. Starting in August, Sarasota Bay Club will expand their services to include increased assisted living and memory care. As one of the newest memory care communities in the area, residents there will enjoy the highest level of care and security in beautiful waterfront surroundings.

Related Blog: The Benefits of Music for People with Memory Loss
Sarasota Bay Club
Assisted
Living Services
Sarasota Bay Club's secure assisted living and memory care department will be a beneficial addition to the assisted living services already offered at the community. The current ClubCare at Sarasota Bay enables residents to remain in their home while preserving dignity, fostering independence, overseeing their care and serving as care advocates. ClubCare provides non-medical assistance with daily activities and their home health services features 24/7 availability of a registered nurse who can perform a comprehensive health assessment as needed. ClubCare staff can assist with bathing, dressing, grooming, eating, meal preparation, errands, companionship, making appointments and light housekeeping. They stay in close contact with family members and doctors and report any changes in the physical or mental health of a resident to the R.N. supervisor.
Specialized Training
Operating a memory care department requires special training and experience and that's something Sarasota Bay Club already possesses for their ClubCare programs. The staff at ClubCare all pass background checks, drug tests, health screenings and a State Competency exam so residents have the best care available. They receive training in CPR and education on Alzheimer's disease and other forms of Dementia and know how to safely operate medical equipment. ClubCare assists family members, physicians, attorneys and trust officers by coordinating care and assessing the needs of each resident. The ClubCare staff develops comprehensive plans for short and long-term care after evaluating the resident's physical, emotional and functional condition.
Benefits of a Memory Care Department
People with Alzheimer's disease or other Dementia require different levels of care depending on the progression of the disease. Having a memory care department at Sarasota Bay can make the transition to living with increased assistance easier for residents. ClubCare has an ongoing commitment to the daily care and support of residents and they provide uninterrupted 24-hour assistance for those who need it. This level of commitment to developing effective memory care programs will greatly improve the lives of residents.