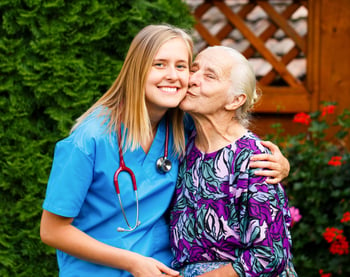 It's rarely an easy choice to move from your own home into a senior living community, but when personal safety is involved, it can be a very wise decision. Staying in your own home as you age can mean installing safety features and changing how you live, while moving into a senior living community provides all the safety you need along with an active way of life.
Related Blog: How to Improve Your Lifestyle Through an Independent Living Community

Bathroom safety
One of the more dangerous areas in your home is the bathroom as you can slip in fall getting into or out of the bathtub or shower. To make your home safer you need to add grab bars and a chair in the shower, but in a senior living community, there are already numerous safety features. These safety features include non-skin surfaces, storage at mid-level, and built-in grab bars by the shower or tub.

Kitchen safety
The kitchen of your home is full of hot surfaces, slippery floors and hard to reach cabinets. To compensate for this, you would have to install grab bars, make floors non-slip and replacing glassware with heavy-duty plastic in case of accidents. However, kitchens in a senior living community are better-designed for seniors and there are communal dining areas and meal plans so you don't have to cook if you don't want to.

Hallway and stair navigation
Many seniors in multi-level homes have to start living on the ground floor when it becomes difficult to navigate stairs. Even walking hallways at night can become dangerous as you age so it's important to have railings and proper lighting. At a retirement community, resident safety is paramount and the facility has wide hallways, elevators, railings, well-lit areas and floor surfaces that don't trip you up.

Personal security
With today's medical alert systems and home security, living at home is slightly safer than it was in the past, but it doesn't compare to the safety precautions taken at a senior living facility. Residents at the community have pendants they wear or an alert system to get help when needed and as the staff is always close at hand, so help arrives faster than it would at home.

When you reside in an independent living community you always have a community of residents and staff looking out for you who can recognize when something isn't right and assist as needed. At home, you don't necessarily have the same assurance.
Contact us at Sarasota By Club today to see how you can start living a better, safer life in our senior living community.