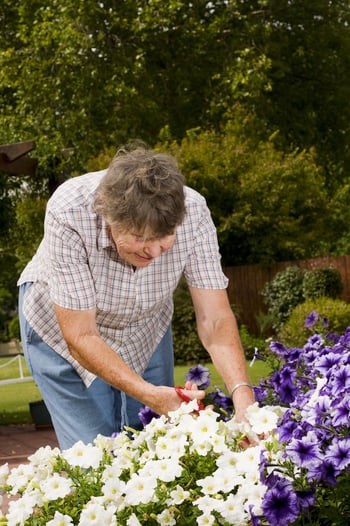 Seniors who have reached the retirement age of 55 or over may want to consider an independent living community that offers an amenity-rich maintenance-free lifestyle. It's an opportunity to enjoy the golden years without the stress of paying mortgage while interacting with other seniors who engage in fun social activities. Here are some the reasons seniors pursue an independent living community, which often prepares elders for assisted living.
Related Blog: Staying Active is Easy in an Independent Living Community

Comfortable Recreational Lifestyle
The typical living space at senior communities is a private one-bedroom apartment, but there are still opportunities to live in cozy cottages and single-family homes. In some cases seniors have a choice to buy or rent. The area is patrolled by security to help maintain a pleasant, quiet, and safe atmosphere. The experience is similar to staying at a resort hotel while connecting seniors with special events and ongoing activities. As with regular apartments, the complex has its own landscaping services, as seniors can focus on enjoying life and meeting new friends.

The complex provides various amenities and services, which include daily meals, housekeeping and laundry services, exercise facilities and transportation to shopping centers and health care facilities. Sarasota Bay Club offers a delectable restaurant with three meals prepared by an in-house chef. The menu includes a healthy selection of food that changes throughout the week.

Programs and Activities
One of the keys to remaining healthy and happy in elder years is to stay socially active, which gives individuals a sense of well-being. Gardening is one of the options that you can pursue to work with others while educating yourself. Even spending a few hours per week on gardening can help you stay focused on goals, stay in touch with nature and interact with others. Working with gardening tools and watching flowers grow over time can be very inspiring.

For seniors with disabilities, rehabilitation training and peer support groups can help them improve their daily lifestyle. Additional counseling, homemaking and protective services can help reduce the stress of aging with an emphasis on maintaining a positive outlook on life. Other common social programs include legal services to help with issues such as wills, financial services to help with retirement fund management, health insurance counseling, Medicare and Medicaid.
Contact us today at Sarasota Bay Club to see how you can start living your best years of retirement!