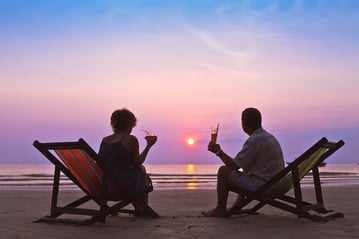 Retirement can be something people look forward to following their working career. When the time comes, you want to retire in just the right location and enjoy your extra free time. Florida is one of the most popular states to retire in. Here are five reasons to consider retirement in Florida.

Related Blog: 10 Tips for Social Distancing in Sarasota, Florida


1. Climate
No one particularly likes being cold and Florida gives seniors a lovely climate year round. While the sun can be strong in the summer months, the winters are mild so you can be out and about in what would be coldest winter months anywhere else.


2. Taxes
When you reach retirement age, a budget may be in consideration. Florida has no state income tax, no estate tax, and no inheritance tax. Which can be an added perk to retiring in sunny Florida.


3. Vacation Destinations
When you live in Florida, you are located in a state that is a popular vacation destination. Family members and friends will be looking forward to planning their next trip each time they come to visit you.


4. Recreational Activities
No matter what you like to do, Florida has options for you. There are 1,300 golf courses, walking and running trails, boating and fishing opportunities and so much more. You will have a difficult time trying to decide what to do next when you live in such a beautiful state.


5. Retirement Communities
When you retire, you may want to consider an independent living community. When it comes to places to retire, Florida has great luxury living communities. Sarasota Bay Club is located right on the bayfront, minutes from exceptional dining, shopping, and other entertainment. You have a state of the art community in an exclusive residential resort setting that you can't find anywhere else.
---
You want to do retirement right and that means choosing the ideal place to retire. There are many more than just five reasons to retire in Florida, but these reasons give you a good place to start when considering Florida as your luxury retirement home.