While Sarasota is one of the premier Florida cities to visit, it's been an exceptional place to live for years, and that still rings true today. Named one of the best places to live in the United States, Sarasota is also one of our country's safest cities, and it has a variety of reasons contributing to a remarkable quality of life in your retirement years.
The Weather is Always Cheerful in Sarasota
With relatively mild weather, Sarasota draws people year-round and especially in the winter. The temperature rarely drops below 50 degrees during the winter months and best of all, there is no snow to shovel!

The Sunshine State has long been a favorite for retirees because of its sunny days and cool nights. When the sun does get hot, residents can head for the beach. Rainy days result in activities such as visiting The Ringling Museum. Learn more about how John Ringling moved the winter quarters of the Ringling Bros. and Barnum and Bailey Circus to Florida, from Connecticut, in 1927.


Outdoor Recreation is Part of the Sarasota Lifestyle
There are eight months out of the year when we have exceptional weather, and there is always something to do. Life cannot be better than starting your day with coffee or tea at sunrise and strolling or hiking through lush landscapes around Sarasota.
For avid golfers, there are months to head outside to work on your game. Our entire state offers some of the best golfing in the country, and Sarasota is no exception when it comes to the best in golf experiences.
Of course, there are exciting and relaxing water activities to enjoy all year round. But, that is not all. You can find lots of outdoor fun all around Sarasota any time of the year.


The Vibrance of Downtown Sarasota is Exhilarating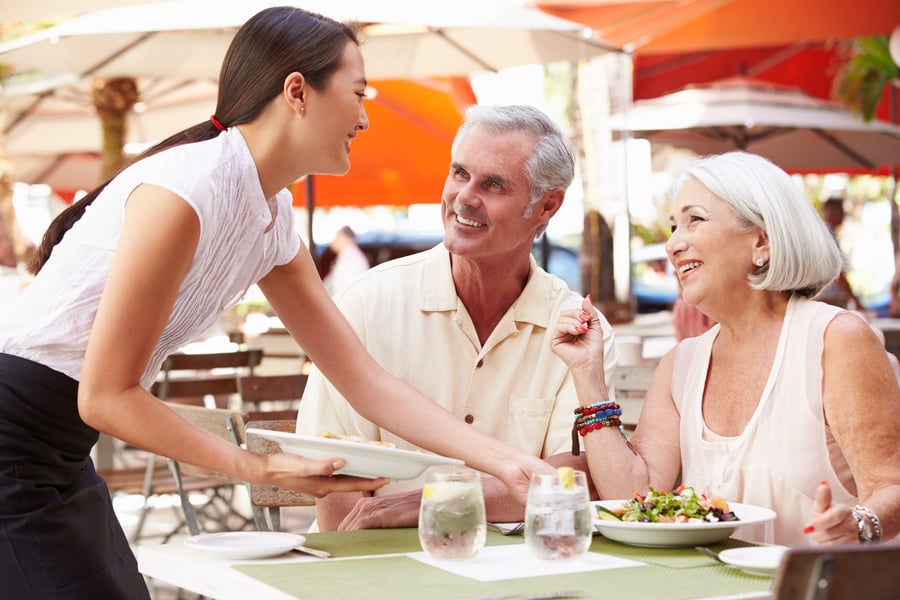 Downtown Sarasota is a dynamic blend of culture and enthusiasm, and it's a great place to go any day. The diverse restaurants and shopping opportunities are only part of the individualistic mix. There are festivals and other events and entertainment that all contribute to our city's elevated lifestyle.
Sarasota's active cultural scene is enticing, with numerous art galleries and artisans offering unique treasures to incorporate into your home's decor. Sarasota Opera House is part of the city's vibrant culture that gives residents and visitors a taste of the finer things life has to offer.


Sarasota is Filled with Community Engagement
Sarasota offers plenty of opportunities to be involved in the community. For retirees, there are many activities to bring people together for friendship and fun. There are a variety of classes to get involved in yoga on the beach.
Volunteering is always an excellent way to meet new friends while making a difference in our community. Volunteer Sarasota County is a great place to start.
Another community staple is our wonderful Sarasota Farmers Market. Whether rain or shine, you know where you can support local farmers and vendors, "every Saturday from 7am to 1pm."


An Ideal Retirement Community near Downtown is Sarasota Bay Club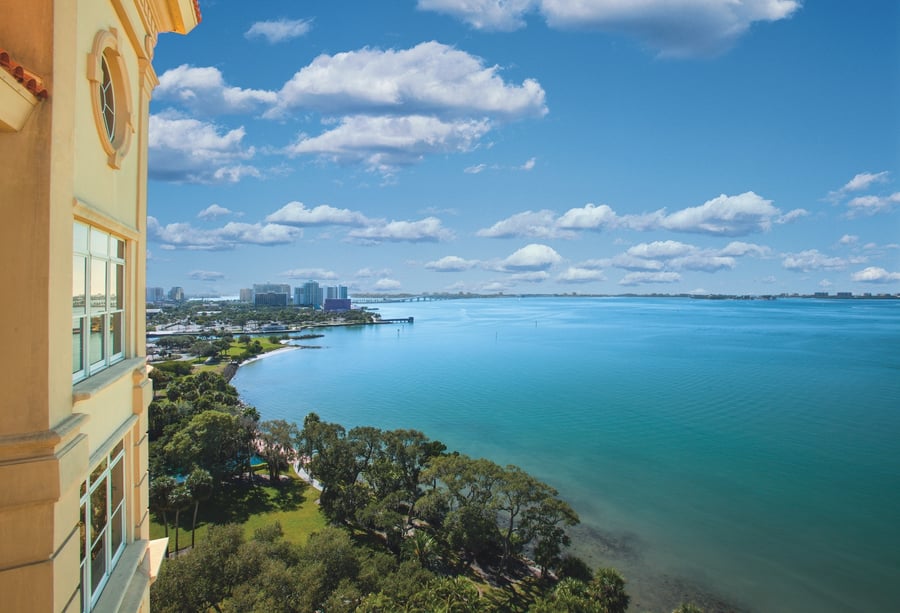 If you are looking for the ideal retirement community in Sarasota, we welcome you to visit Sarasota Bay Club. We offer an exceptional retirement lifestyle with amenities, activities, and dining that will keep you as busy or as relaxed as you want to enjoy in your retirement.
On our safe and secure campus, we take great pride in offering an array of social activities for our residents to maintain strong mental and physical health. Our complex has exceptional amenities, such as a custom-designed heated pool, a fitness center, and a state-of-the-art theater. Our residents have everything here to offer superior rehab services and in-home care whenever necessary. Should the need arise, we have an assisted living facility staffed with caring and well-trained staff.
Sarasota Bay Club offers luxury retirement living. We invite you to schedule your private tour to discover all the reasons our community is an excellent extension of Sarasota's active and vibrant lifestyle.