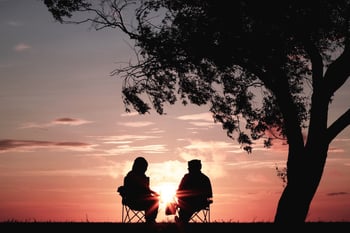 We've always known Sarasota makes an ideal place to retire but now others know too. Thanks to a recent list of the 10 Best Places to Retire by topretirements.com, the word is getting out that this Florida city has many great features to attract retirees. Sarasota proudly ranked number two, second only to Asheville, North Carolina. The beautiful bay views are just part of what earned Sarasota a top spot. Here is a list of other key reasons why Sarasota received top honors:
Related Blog: The Top Day Trips Around Sarasota
Downtown Sarasota
A vibrant downtown with active art and culture scene is certainly a draw for many people. Downtown Sarasota is home to some of the area's most diverse restaurants and to unique shopping opportunities.
Visitors who appreciate art enjoy the numerous art galleries and artisans located throughout downtown. An opera house, festivals, and other events and entertainment contribute to the attraction that is downtown Sarasota.
Outdoor Recreation
Sarasota is abundant in golf courses, natural beauty, and community parks. Walking trails, boating, and swimming are just a few of the outdoor recreational activities available.
Residents enjoy the sandy beaches and the scenic views as the sun sets and rises over the bay. Staying active and getting outdoors is during retirement is easy in Sarasota.
The Weather
With relatively mild weather, Sarasota draws people year-round and especially in the winter. The temperature rarely drops below 50 degrees during the winter months and best of all, there is no snow to shovel!
The Sunshine State has long been a favorite for retirees because of its sunny days and cool nights. When the sun does get hot, residents can head for the beach. Rainy days result in activities such as visiting The Ringling Museums. Learn more about how John Ringling moved the winter quarters of the Ringling Bros. and Barnum and Bailey Circus to Florida, from Connecticut, in 1927.
Community
There's plenty of opportunity for community engagement in Sarasota. Retirees enjoy outdoor yoga on the beach, an experience that is particularly peaceful around sunset. For exercise that is low impact, the Peace, Love, and Hoopiness class on the beach is a fun way to get moving. These Hoola-Fit classes result in a whole-body workout that is appropriate for any age.
Farmer's markets offer a variety of fresh fruits and produce for sale. Other items one may find at the farmer's market are local crafts and baked goods. Live music is sometimes on hand to add to the festival atmosphere.
Sarasota Bay Club
These are just a few of the reasons why Sarasota makes a great place to retire. At the Sarasota Bay Club, we offer full-service, luxury retirement living. Our amenities, activities, and dining can keep you as busy or as relaxed as you want.
Social interaction and remaining active is important for maintaining strong mental and physical health. Surrounding yourself with our friendly residents and professional staff are sure to make you feel right-at-home.
To learn more about all that we offer, schedule a private tour today. We take great pride in our complex and in such amenities as our custom-designed heated pool, fitness center, and state-of-the-art theater.
In addition to the many amenities and activities, we offer outpatient rehab services and in-home care should you experience a setback with your health. An assisted living facility is also a part of the complex, should the need ever arise for that type of care.
You've worked hard to reach retirement. Treat yourself to the luxury lifestyle you deserve. Contact us to discover why Sarasota Bay Club is a great fit for an active and vibrant life.