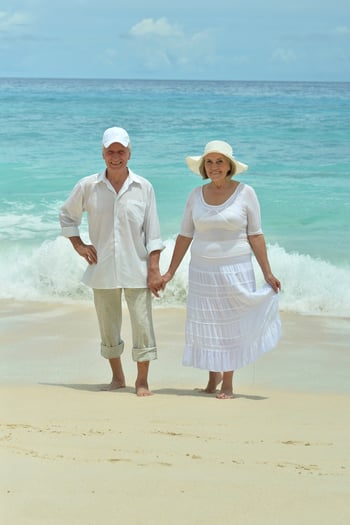 Located right on the waterfront in the heart of downtown Sarasota, Sarasota Bay Club is the ideal retirement community if you're seeking a fun, safe, maintenance-free lifestyle beneath the warm Florida sun. Living at Sarasota Bay Club gives you many opportunities to remain active by exploring old and new hobbies in an array of scheduled daily activities. If you've wanted to try something new such as fitness, art, crafts, cards, billiards or aquatic exercise, living at Sarasota Bay Club is the ideal home for you.
Related Blog: How to Maintain your Social Life After Retirement

Lifestyle choices
Your days at Sarasota Bay Club can be as active or relaxing as you desire. The community provides everything you can think of or need. With the heated pool and fitness center, you can start the day with a casual swim, aquatic exercise class or invigorating workout. If you prefer a slower start to your day, you can just enjoy the stunning views from your residence with a cup of coffee and a good book. However you start your day, you can then spend the afternoon and evening partaking in the community activities that can give you new hobbies to learn and improve upon.

Full schedule
Along with the close proximity to the restaurants, culture, entertainment and shopping of downtown Sarasota, residents of the community have access to interesting activities within the club itself. Every month has a full calendar of events that go throughout the day and include activities such as bridge club, book club, seated or standing tai chi, guitar lessons, pool exercise, photography and art classes and so much more. There's also a multi-purpose theatre and auditorium that presents movies, shows and guest speakers that appeal to a wide range of audiences. If your desire for new hobbies includes learning to paint artwork or work with wood, the Sarasota Bay Club has a fully appointed woodworking shop and art studio that hosts instructional classes periodically.

Socialization encouraged
Residents never feel isolated or forgotten at Sarasota Bay Club as the daily activities encourage socialization in a fun, safe and informative atmosphere. Your new hobbies can even include enjoying a relaxing massage on-site or going on one of the community outings to locations such as museums, grocery stores and shopping centers. The community dining area is a great place to get together with friends and learn more about your neighbors as well as planning activities that incorporate your new hobbies.
Contact Sarasota Bay Club today to see what hobbies and activities we have that are right for you!