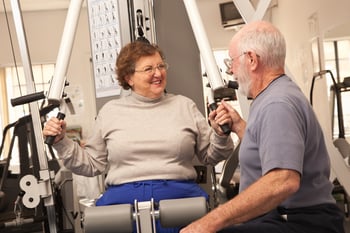 If you've been too busy your whole working life to pursue activities you've always found interesting, here's great news for you: You finally have ample time to do the things you want in your retirement years. For something different, here are four new hobbies you can try:
Related Blog: Explore New Hobbies at Sarasota Bay Club

Working out
Couch potato? It's never too late to get healthy. The wonderful thing about exercise is that you can get it in many ways. You can join a gym or walk around the park. You can take up yoga or Zumba, or any other class that suits your preference. Whatever method you go with, you'll get your endorphins up to put you in a happy mood.

Cooking
It's easier to stick to the diet your doctors have prescribed for you if you know how to prepare your own meals. Also, cooking is cheaper than dining out. But beyond these obvious benefits, becoming a master at the kitchen will make parties even more fun when you surprise your family and friends with your own dishes.

Painting
Talent is only a small portion of making art; skill developed through practice is what makes the difference. Don't worry if you think you don't have a natural gift for painting. With proper guidance (which you can get from a teacher in-class or from YouTube videos), you'll soon come up with your masterpieces.

Performing
Don't let stage fright take over your desire to sing, dance, or act in front of a live audience. The beauty of theater is that all kinds of roles exist for all ages, so you won't run out of characters to play once you decide to seek the thespian life. Out of all the new hobbies you can do, this one may just win you an Oscar. But even if you don't get to that point, putting yourself out there is a major reward in itself.

Age should never be an issue when it comes to pursuing your passion. We at Sarasota Bay Club know how fulfilling it is to indulge in meaningful hobbies regardless of one's age, so we make sure our residents get all the support they need when it comes to theirs. Want to know more about us? Contact us today!