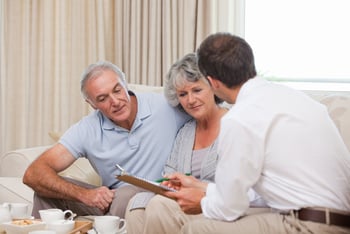 Are You Enjoying Your Retirement?

One of the many benefits of retirement is getting to let go of the stresses and hassles that you have had to deal with in the daily world of the 9 to 5 grind. No more commutes, obnoxious meetings or annoying co-workers.
Related Blog: Explore New Hobbies at Sarasota Bay Club

However, for many people, retirement doesn't end up being the stress-free experience they were looking forward to. Problems with home maintenance, traveling to and from doctor's appointments, dealing with mobility issues and other logistic issues can make your golden years feel less than relaxing.

There are other issues, as well. Isolation can be a surprising result of retirement. If you don't have friends or family nearby, life can quickly become boring and lonely. Safety and security in your home may also be an issue.

A Retirement Community Can Be A Great Solution

Some people balk at retirement communities, but the reality is that today's retirement community is a luxurious, vibrant, active community with convenience and security. If you truly want to live stress-free after retirement, this is the way to go.

A luxurious senior living community not only has beautiful grounds, homes and amenities, it also has peace of mind. 24 hour maintenance means that you don't have to deal with the hassles of home repairs. A gated community with on site security also gives peace of mind.

Transportation, in-home care, laundry and cleaning services and a wealth of fun, social activities means that you can sit back, enjoy life and live stress-free after retirement.
Contact us today to schedule a tour to see all the wonderful amenities and laid-back lifestyle that Sarasota Bay Club offers.