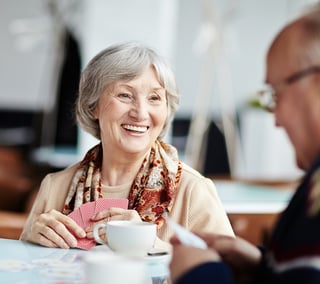 Florida is always at the top of the list when talking about ideal locations for retirement. Located on the Gulf of Mexico, Sarasota is no exception. At Sarasota Bay Club, you can enjoy everything Florida has to offer in a community that can provide for your specific needs.
Related Blog: 5 Things You Should Look for in a Luxury Senior Living Community
Luxurious Amenities
Retirement is your time to enjoy life, and a high-end retirement community is the way to do it. From formal or casual dining, to billiards and beauty salons, our top-rated independent living community is the ideal choice. Sarasota Bay Club has all of that, plus an art and woodworking studio, full bar, a wonderfully stocked library, and much more.
Social Interaction and Communication
Whether you are an active individual, or the type of person who enjoys spiritual contemplation, your assisted living facility should provide you with everything you're looking for. We offer classes in such subjects as investments and writing, and our social environment allows you to share your own talents, or pick up new ones from other residents.
Exercise and Therapy
Keeping active helps you stay healthy, and we have designed our community to serve the needs of our residents. Whether you want physical therapy without leaving the community, or want to take a swim in our spacious heated pool, there's plenty to do and assistance is never far. Medical services are available on premises at our Wellness Center, and for those who love the outdoors, you are always immersed in the beauty of a subtropical climate.
If you are looking at places to retire, Sarasota Bay Club is a wonderful community. Our goal is to provide you with the most luxurious and invigorating golden years possible, and we would be happy to show you all that we have to offer.