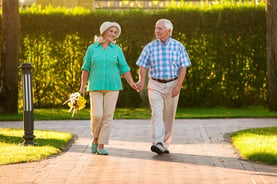 Every phase of your retired life can be spent in luxury from the moment you retire, and you're ready to have the time of your life again to the moment when you need constant care. Located in beautiful Sarasota, Florida, one luxury retirement community welcomes you home.
Related Blog: Cultural Activities to Explore in Sarasota
What is Considered Luxury Retirement?
To accommodate the big generation of retirees, luxurious retirement communities offer luxurious lifestyles to enjoy throughout your golden years, and you can find them around the country. To get a better understanding of the meaning of "luxury" retirement, Nation offers a review to put it all into perspective.
Learn about Luxury Retirement at Sarasota Bay Club (SBC)
From the first thought of our luxurious retirement village until we opened our doors, careful attention to everything someone would want and need throughout retirement has been built into our campus. We're proud to offer retirees an exceptional community to call home with every type of luxury retirement life may require.
A. The SBC Luxury Retirement Community
Right from the start, the location is part of a lifestyle we knew would be a place where so many retirees would thrive. Our full-service retirement community has the backdrop of Sarasota Bay, and we're minutes from the exquisite downtown district offering exceptional dining, shopping, and entertainment.
Luxurious Floor Plans: The SBC community offers unique, condominium floor plans with views that will take your breath away. We are excited to offer four purchase/refund plans to give retirees flexible investment options.
Luxurious Carefree Living: Our residents experience a carefree lifestyle that their monthly club fee includes. You never worry about maintenance problems or setting up your utilities or cable connection. You have staff at your service 24-hours per day. Whenever you need emergency care, we have the staff right here.
There is so much more included that makes every day a relaxing one, and you will have a calendar filled with exciting activities to do solo or with a group of SBC friends. We take the saying, "it's your time," to heart.
Luxurious Amenities: At SBC, our goal is to offer the most relaxed retirement community. Our residents can spend their days, the way they want with luxurious amenities right here for relaxing convenience and enjoyment.
B. SBC Luxury Assisted Living
Whenever our residents need to "recover, rehabilitate, and get back home from a health setback," we have The Inn at Sarasota Bay Club.
C. SBC Luxury Nursing Home
Bayshore Place Secure Assisted Living and Skilled Nursing is a caring home, where our residents get the long-term care they need when they need it.
D. SBC Luxury Memory Care
Our staff at Bayshore Place are highly-trained, and "we have teamed up with Roskamp Institute, a leading research organization dedicated to understanding and treating chronic disorders of the mind."
SBC: Offering Luxury for Every Stage of Retirement Life
Along with luxury, compassion for our residents is built into every detail of the Sarasota Bay Club community. Our staff, throughout our community, illuminates the passion we all have for taking care of seniors who have worked hard. We believe it is your time to relax and leave your worries to us.
If you're looking for a retirement community centered around you and a luxurious lifestyle, Sarasota Bay Club is waiting for you. Not only will you see all the accommodations are nothing but the best, but you will also see that all of our staff are exceptional individuals. We want you to experience an exceptional retirement living with all the comforts, safety, and so much more that will make your retirement years the best you can ever imagine.
Take time to explore our community online, and we hope to show you our unique campus built with care, compassion, and luxury for all the years we hope to have you with us here at Sarasota Bay Club. We're only a phone call away, at 941-953-6949, to assist you with any question you may have.