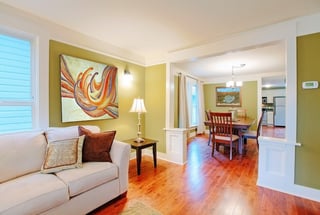 The purpose of staging a home is to help potential buyers envision what their new life could look like if they moved in. Effective staging highlights the best qualities of your house, while also presenting a few ideas for how the new homeowners could decorate and organize. If you're looking to sell your home before moving to a luxury retirement community here are a few tips.

Related Blog: Explore New Hobbies at Sarasota Bay Club
Reducing Clutter
The number one priority during the staging process should always be opening up your home and creating more space. This means getting rid of any unnecessary furniture or other objects that might make a room feel closed in. Using light colors and minimal furniture will also help.
Don't Forget Lamps!
No matter what time of day or night you have buyers coming to see your home, the right lighting can really help create a cozy feeling in any room. Even if your house has built in lighting, soft lamps in the corner can be used to change the feel of the room and reduce the harsh lighting of the overhead fixtures.
Add Some Art
You may have gorgeous furniture spaced throughout your home, but if you leave the walls blank you will be missing out. Art ties the furniture and rooms together, and adding a touch of color to plain walls and draws your attention to the room. You don't even have to spend a fortune to make it happen, a few simple wall hangings are enough to set your home apart.
Staging your home is about more than just cleaning up. You'll want to create an inviting atmosphere that really resonates with buyers. Being able to see how a queen sized bed and dressers will fit in the bedroom can help the future home-owners envision their own furniture in that space. Having well decorated rooms can give them ideas for how they can make that space their own.