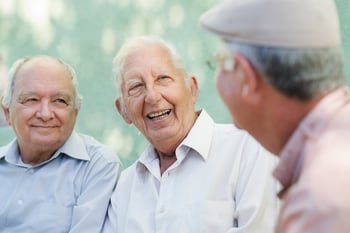 The socioeconomic and cultural revolution put in motion by the baby boomer generation is entering a new cycle: retirement. Today, there's an average of 8,000 Americans are turning 60 every day, and it's this group that's really pushed for the revolutionizing of the concept of retirement; so much so that there are significant reasons to forgo staying at home and instead move to a luxury retirement community in Sarasota.
Related Blog: Retirement Communities in Sarasota: What Separates Sarasota Bay Club From the Rest?

Retirees in a luxury retirement community in Sarasota can look forward to richer and more fulfilling golden years in the midst of like-minded individuals who share their same interests and age experiences. Why sit at home and watch TV when you can instead look forward to daily rounds of golf, cocktail parties, and a variety of planned activities? Instead of just a once a week bingo night, at a retirement community, you'll have access to a full schedule of group games and activities.

Here are a couple other good reasons why packing up the house and moving to a luxury retirement community in Sarasota is an ideal option:

No more stressing about yard and home maintenance
Keeping a home and yard up is hard, especially for those who've accumulated a few aches over the years. Mowing the lawn and trimming hedges are all things you can happily say goodbye to when you move into a retirement community in Sarasota.

Get rid of your car and enjoy personalized shuttling
While you're certainly welcome to keep your car, may seniors who reside at a retirement community are more than happy to give it away. Driving can be tense and stressful, not to mention expensive. Many retirees choose to forgo their private car and instead enjoy being whisked to and fro by the shuttle vehicles provided by the community itself.

Enjoy making new friends and having new experiences
Many people who live alone can slip into isolation and loneliness. At a luxury retirement community in Sarasota, there are so many people to meet, share a meal with, and enjoy onsite and offsite amenities with. And if you do have your introverted moments, then you'll enjoy the private sanctuary of your own apartment to relax and recharge in.

To learn more about the benefits of moving to a luxury retirement community in Sarasota, and why it might be the best retirement choice, contact us at Sarasota Bay Club.