Sarasota, Florida is a hidden gem tucked away just an hour south of Tampa. It is here that residents and visitors can spend their day relaxing, playing, and simply enjoying life, which is why so many people come here to enjoy their retirement years.
If you or a loved one is preparing to retire and want to do it in a place unlike all others, Sarasota should be at the top of your list. As proof, here are 10 interesting facts about Sarasota, Florida that we bet you didn't know!
1. Ideal Temperatures All Year Long
In Sarasota, you will enjoy an average temperature of 72.6 degrees and roughly 251 days of sun each year. This means that no matter what the season is, you will always be able to get out and enjoy taking part in one of Sarasota's many things to do.
2. Small Town Feel, Big City Fun
With just over 52,000 residents, you will enjoy a town that is smaller in size. However, this small town provides a large assortment of dining, shopping, and other experiences for you to enjoy. Only one of which is visiting the Sarasota's Bobby Jones Golf Complex, which some say is the oldest golf course in America with Sarasota's association with John Gillespie's 1886 homestead golf course.
3. Miles of Sandy Beaches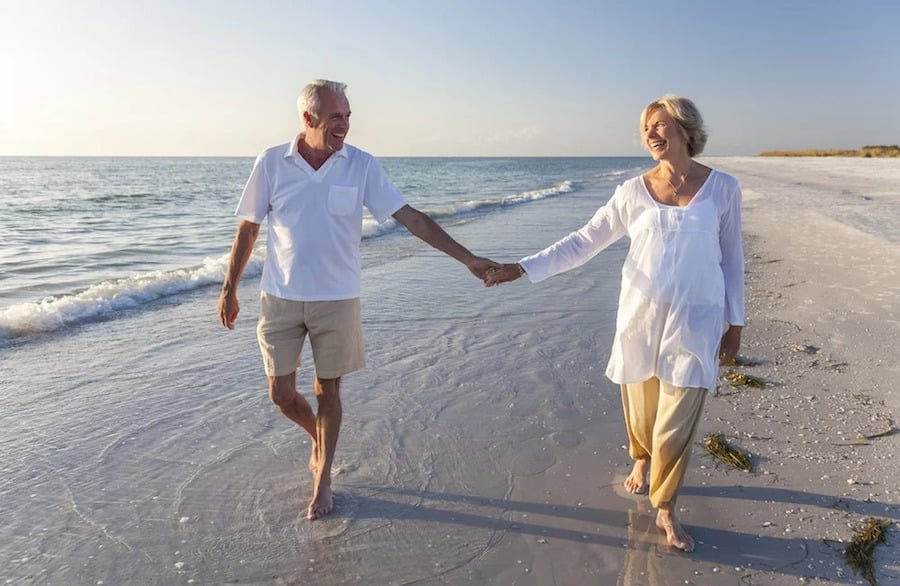 Sarasota is made up of over 42% water. Therefore, there are sandy white beaches everywhere. Siesta Key Beach is just one and is commonly listed as one of the top beaches in the U.S. This beach is also impressive for the fact it is 99% quartz crystal sand, which some feel has healing powers. It is a natural energy conductor, so it has become a popular place for meditation, yoga classes, and more.
4. A Golf Lover's Paradise
Beyond being home to what is likely the oldest golf course in America, Sarasota also boasts more than 1,000 golf courses. Some are members only, but others are ideal for public use.
5. One of the Best Places to Live and Visit
In 2015, Sarasota was ranked as "The Best Small City in the U.S." by Time Magazine. It is an honor that everyone who lives there strives to maintain. Therefore, the area is kept clean despite being a very popular tourist destination.
6. Tourism Brings Excitement
Each year, there are approximately four million tourists visiting the area. Some make it their primary destination while others are just passing through. Either way, all the tourism means that there are numerous things to see and explore for residents. Some experiences include visiting museums, botanical gardens, aquariums, or the Big Cat Habitat.
7. Myakka River State Park
At the Myakka River State Park, you can view Florida as it was supposed to be seen, rustic, rugged, and beautiful. It is here that you will find more than 58 miles of fishing opportunities as well as rivers to canoe or kayak.
If you're feeling adventurous, you can also walk along the Myakka Canopy Walkway, which is an 85-feet long boardwalk that is 25 feet above the ground, taking you through the treetops of this subtropical forest.
8. Convenient Travel
Sarasota is home to the Sarasota-Bradenton International Airport. This means that travel for visitors and residents is made simple because you do not have to travel long distances to reach the airport.
9. Abundant Dining Experiences Await
In a 20-mile radius, there are more Zagat-rated restaurants in Sarasota than any other city in the state of Florida. This means that no matter what you are craving, there will be a dining experience that can provide it.
10. A Cultural Experience Unlike All Others
Like much larger cities, there is a variety of cultural experiences to be had in Sarasota. Live theaters, symphonies, opera, jazz, and much more can all be found right here, waiting for you to enjoy it. Beyond that, you will have the opportunity to meet and mingle with people from all over the world, many of which have chosen to make Sarasota their home, increasing the city's cultural diversity.
---
Whether retired or retiring, when you are ready to start living the big life in this small town visit Sarasota Bay Club to find out how sweet life can truly be.